WEDDING - Vince & Sarah - North Fork Lodge
Truly a wedding unlike any other, if for nothing else, solely based on the fact that the Bridal Party jumped in the lake at the end of the night!! But this was indeed a down-home country gathering of family & friends.
THE BRIDE'S REACTION!...
"Thank you!!!! We just looked through them!!! THEY ARE AMAZING PICTURES!!! Thank you both so much <3"
ONE WEEK LATER...
"I cannot stop looking at our pictures on your website! We had such an amazing day, and we both feel so happy and blessed that you both were a part of it!! We couldn't have asked for better people to work with us and share this time with us! I cannot thank you enough!! THANK YOU!!!"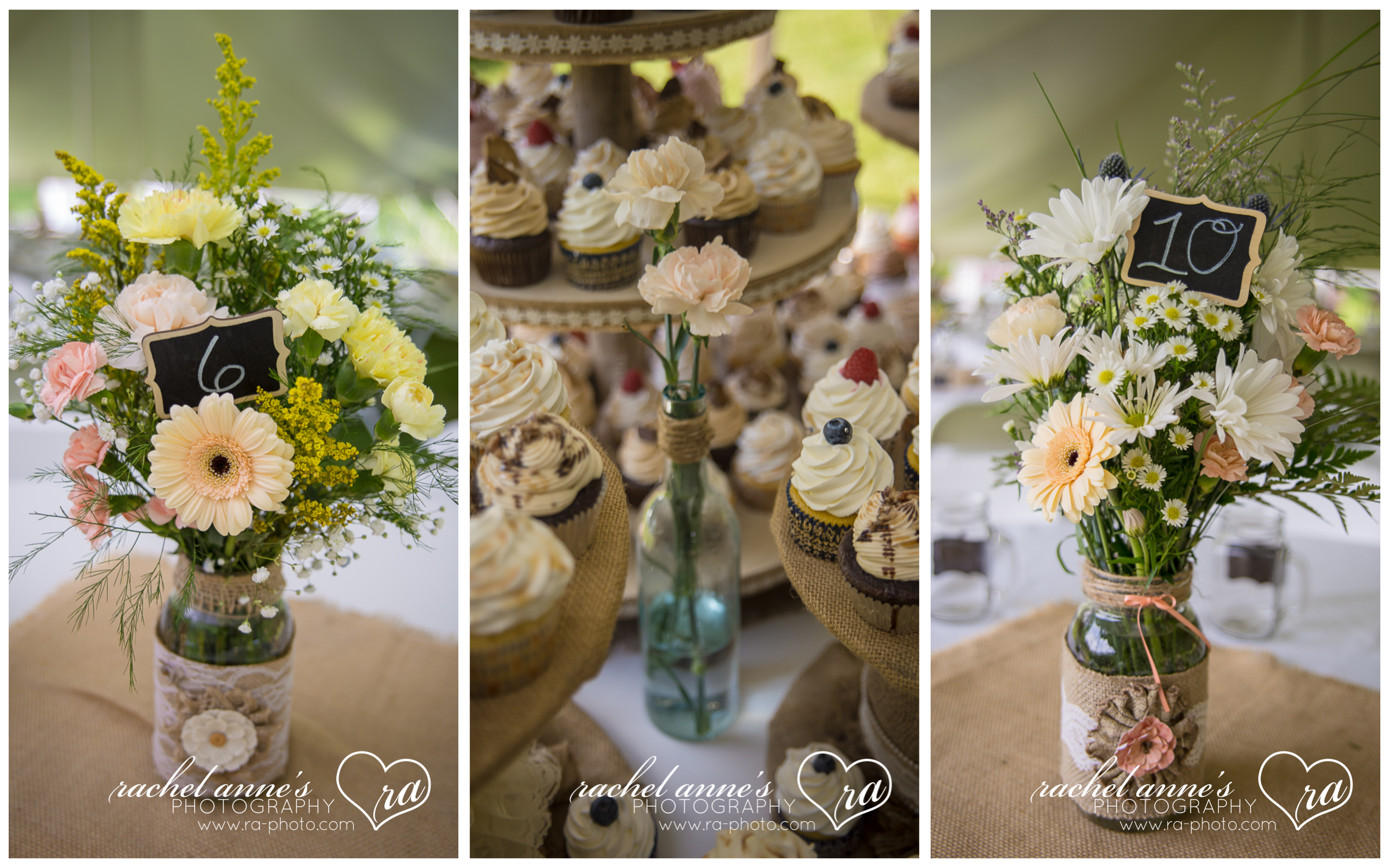 STATIONERY, PHOTO BOOTH, WELCOME SIGN, PHOTOGRAPHY - That was all us at Rachel Anne's Photography! ;)
VENUE - North Fork Lodge, St. Marys,PA see on FB
If you are looking for a scenic view tucked back in an outdoor escape, this is the venue for you!
DJ - Merry Laurel Weddings, Kersey PA merrylaurel.com
This reception was different than most, more of a relaxed hangout with friends, so the music was set to match!
FLORIST - Flowers N Things, Emporium PA www.flowersnthings.net
So many wild flower arrangements everywhere you looked, the perfect touch to the beauty all around.
CATERER - Luigi's Ristorante, DuBois PA luigisristorante.com
We love anytime Luigi's is catering, such yummy food!